About us – Nitro Mobile Detailing
We're a professional car detailing company based in Mansfield, TX.
Those two pictured above are Britinee and Kevin, co-owners of Nitro Mobile Detailing. Nitro began as a side business for friends and family. Cleaning cars to make a little extra money and nothing more than that. Since then, Nitro has grown into a full time career for both Britinee and Kevin, with the potential to expand further in the near future.
A Mansfield Service by Mansfield Residents
Both Britinee and Kevin grew up in Mansfield, went to school in Mansfield ISD and currently live in Mansfield to this day. You can trust that Nitro Mobile Detailing is a business that seeks to give back to the community which allowed it to flourish and grow.
Our Mission Statement
We at Nitro Mobile Detailing strive to provide the highest quality auto detailing service accompanied by excellent customer service and ultimate convenience.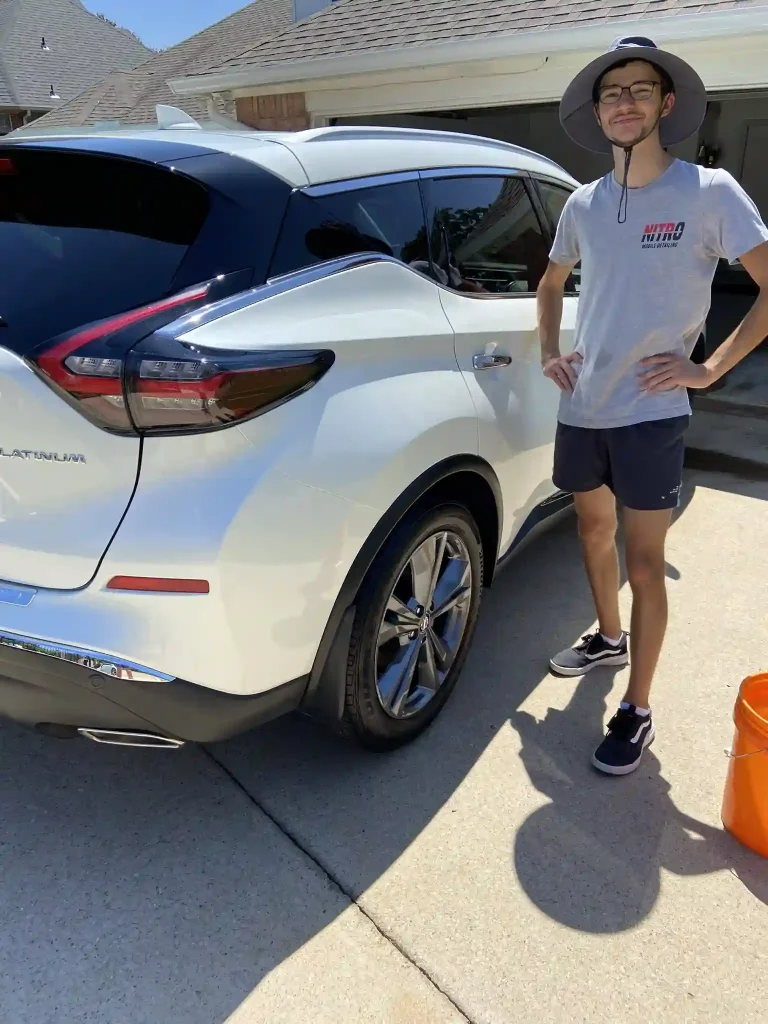 Our Commitment to Customer Service
Having both worked in the service industry for many years, both Britinee and Kevin understand what it means to provide a quality customer service experience. When it comes to auto detailing companies, the service experience is often overlooked. Nitro seeks to fill that gap by providing a customer first experience.
Our goal is to connect with our customers and form long term relationships. We want to be Mansfield's go-to business for high quality car cleaning for years to come. We're achieving that by ensuring every interaction we have with our customers if professional, punctual and service-oriented.
Let's Get Connected
If you're looking for a car detailing service in Mansfield, consider choosing Nitro Mobile Detailing. You won't find any other detailing company that is as focused on high quality customer service than we are. Let us prove it to you.