Hand Car Wash Service Mansfield
Looking for a mobile car wash in mansfield?
Tired of taking your car through an automated car wash only to have it look half clean? Notice swirl marks on your car or even damage to your mirrors or windshield wipers? Hire Nitro Mobile Detailing to hand wash your car – the old fashioned way!
Using High Quality Car Wash Chemicals and Methods
At Nitro Mobile Detailing, we pride ourselves on providing high-quality hand car washing services that give your vehicle the attention it deserves. Unlike automated car washes that use harsh chemicals and abrasive brushes, our team of professional detailers uses only the best quality cleaning solutions and soft microfiber towels to carefully wash and dry your car by hand. This ensures that every nook and cranny is reached, leaving your car looking as good as new.
Hand Washing With Attention To Detail
Our hand car washing service is not only better for the appearance of your car but also for its overall health. Our team is trained to identify any problem areas, such as chips or scratches in the paint, that may need attention. By washing your car by hand, we are able to pay close attention to these areas and take action before they turn into larger problems.
Bundle A Car Detailing Service With Your Wash
In addition to our hand car washing services, we also offer a range of detailing packages that can be customized to meet your needs. Our detailing services include deep cleaning of the interior and exterior of your vehicle, waxing and polishing, and engine cleaning. We use only the highest quality products and equipment to ensure that your car looks and feels like new.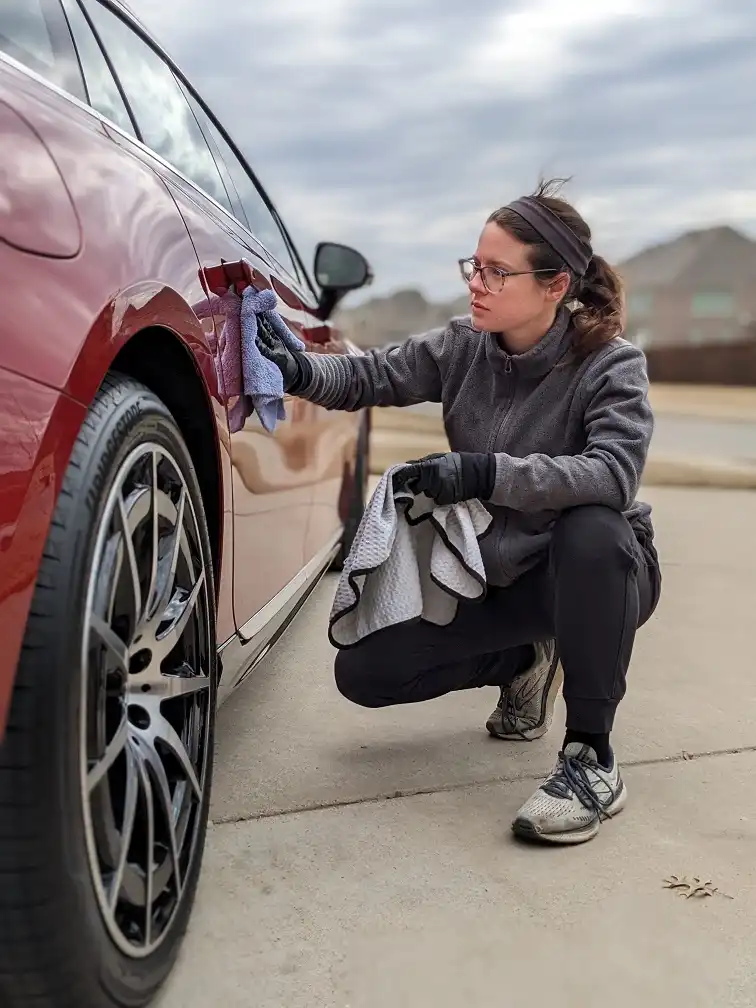 Protecting Your Investment
At Nitro Mobile Detailing, we understand that your car is more than just a means of transportation – it's an investment. That's why we treat every car that comes through our doors with the utmost care and respect. Whether you need a quick wash or a full detail, our team is here to provide you with the best possible service. Contact us today to schedule your appointment and experience the difference of a hand car wash!
Hand Washing Cars in Mansfield and Surrounding Cities
Our business is based out of Mansfield, Texas. However, we can travel to your location and perform our hand wash services. As long as we have access to a water spigot and electrical outlet, we can wash and detail your car anywhere.
Choose Your Car Hand Washing Service
Listed below are our hand car wash services. Each service comes with the same high quality wash, so you can't go wrong! The Wash and Wax is our entry level service, and the Wash, Clay and Ceramic Gloss is a higher end package that comes with a 6 month ceramic sealant! This sealant adds intense gloss and shine while providing protection for your paint for 6 months!